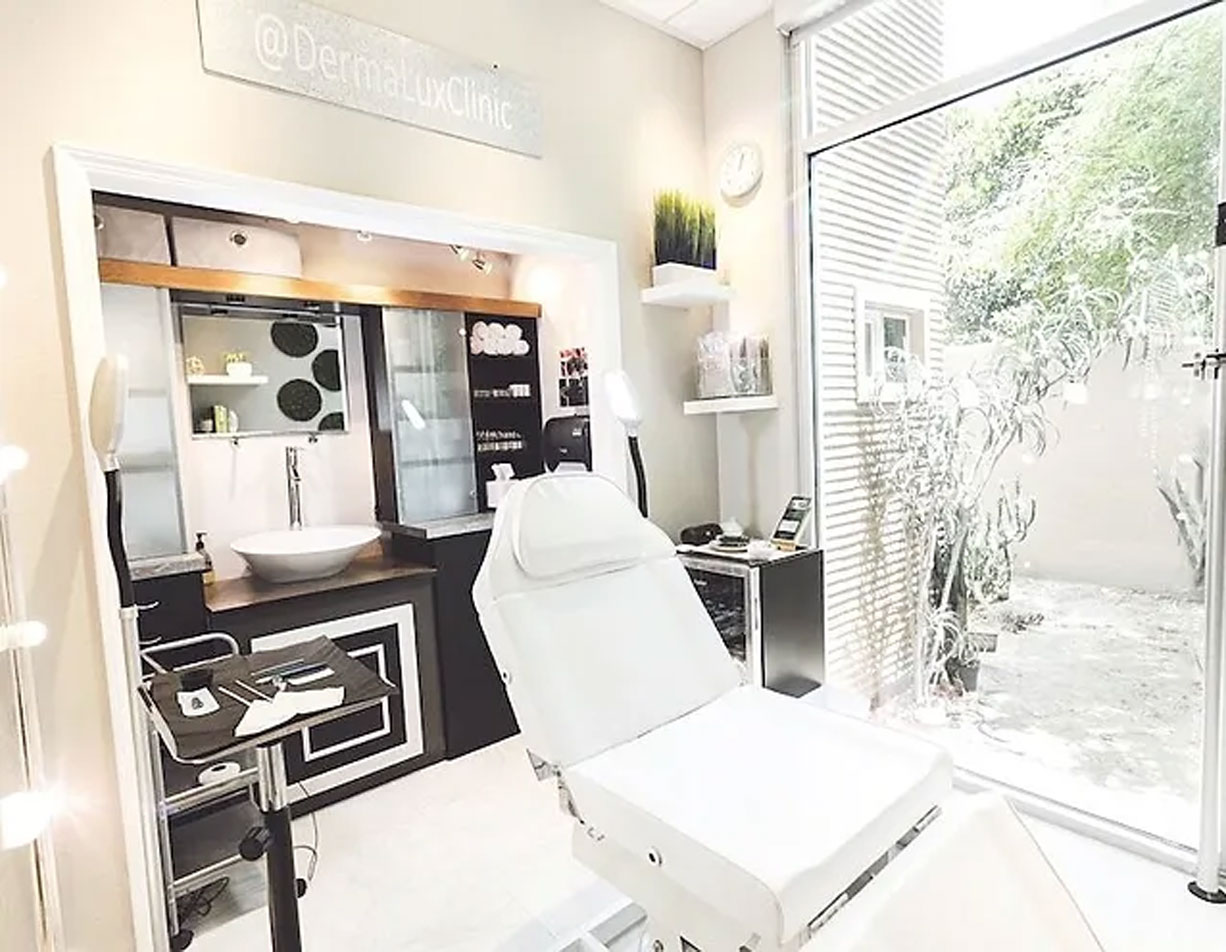 New to DermaLUX?
We're so glad you're here!
Visiting a new office for your cosmetic needs can be a little scary, we get that. That's why we like to take away the usual added stress and confusion through our unique guest booking experience.
Below, you'll find our Step by Step appointment experience and a list of curated New Guest experiences we think you'll enjoy.
New Guest Booking Options
Eyebrows
You'll experience our signature DLUX 8-Step Brow Method when it comes to creating your gorgeous new
brows
. Following our innovative consultation process and skin analysis, we use our very own multi-point discovery . . .
Lip Blushing
We utilize our exclusive 9-Step DLUX Lip Blush Method to create your personalized lip enhancement. After we prepare your
lips
with our exceptional numbing, you will take part in your interactive. . .
baby-lift
Plasma Fibroblast
Skin Tightening is a new, innovative, and non-invasive energy treatment for improving your skin laxity and reducing wrinkles. Experience our 9-Step Lightning Lift Method that includes our signature innovative consultation and skin analysis. . .
skincare
Welcome! Want to try a facial? Book this service! A thorough, one-hour facial allows us to analyze your skin and recommend your best treatment, and maintenance plan. We include. . .




keratin lash lift
Not your average lash lift, rather an infusion of keratin and conditioning treatment that leaves your lashes curled, lifted, healthy & shiny. ​ Say goodbye to frizziness, & odd shaped lashes. Our formula will strengthen, nourish & rehydrate. Results can last up to 6 weeks.
Are you looking to give yourself an update, but not sure exactly what you need, or need a certain combination that's not listed here. No worries, we've got you covered. Send us an email info@DluxClinc.com, and we'll get your digital consultation started.