I'm Veronyka, it's nice to meet you!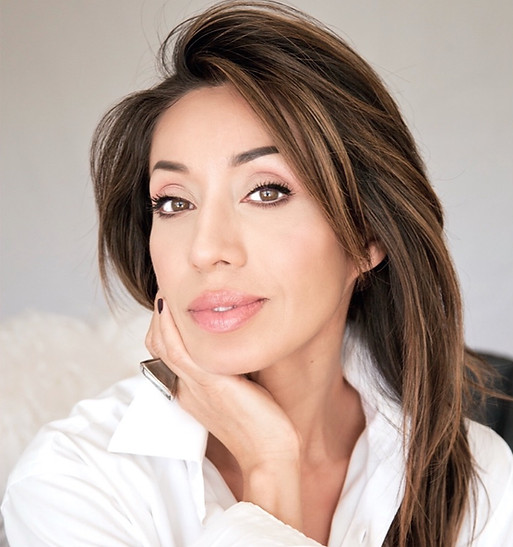 I'm Veronyka,
it's nice to meet you!
Living in the Coachella Valley for over 20 years, and building a beauty career for over 15 has allowed me the opportunity to see first-hand what a subset of the most selective clients in the nation are after when it comes to their cosmetic and beauty needs. At heart, I am a science geek, and I'm fascinated by the way everything works. My inability to find in-depth answers to the questions I had when I was personally seeking the help of permanent makeup led me directly into this field. 
The way in which I carefully listen to, and communicate with my clients is one of the biggest reasons my clients continue to see me time and time again. The work we produce together during their visit impacts their lives greatly. The most gratifying part of my work is knowing that my clients' self-confidence soars to new heights while allowing them to save precious time in their daily routines to do what matters to them most. 
When I'm not working I spend my free time immersed in education, learning the latest in new, progressive, non-invasive treatments, techniques & procedures. Being discerning helps me create the looks and effects my clients desire most. Six days per week you'll find me working out in the mornings getting my head straight before starting my day. Working alongside my partner, Michael, together we bring you the experience that is, DermaLUX.
DermaLUX Repigmentation Clinic has become the most reputable skin studio of the desert for permanent makeup, and anti-aging because of the knowledge that we openly share with our guests, and our efforts to provide a higher level of professionalism. Beyond that, our guests feel safe and at home in the unique upscale, exceptionally clean, and pampered experience we've created for them here.  
Looking forward to meeting you soon,
Veronyka
Welcome, I'm Michael.
Happy to meet you.
When I'm working I hyper-focus on an issue and return a detailed & innovative approach to a solution. This is my creative superpower. It drives me to continuously improve my craft as an esthetics specialty provider & SMP artist. 
Taking the time to deeply listen to and understand my client's needs is incredibly important to me. I enjoy sharing my knowledge with you about your procedure, the process, and the science that supports it because I can see that makes you feel more confident in the steps we take. 
My early days in hospitality had me traveling and connecting with people from all types of backgrounds. This is also what I enjoy most with my DermaLUX clients – connecting and supporting your journey in a place that just feels good. 
When I'm not rebuilding hairlines or rejuvenating skin, I'm firing up a mean gourmet patio pizza. Schedule your consultation with me, I'm curious to know what your favorite pizza toppings are. 
Looking forward to meeting you soon,
Michael
Welcome, I'm Michael.
Happy to meet you.