Our practice is well known throughout the valley as the number one location for impeccable cosmetic tattooing & anti-aging treatments.
Occasionally we look for new models that can be great candidates for new treatments. 
You've been personally selected as a potential candidate.
Here's why. Periodically we seek out new treatment models, and offer you incredible pricing in return for allowing us to use photos of your treatment throughout our portfolios & media.   
Currently we have 4 offerings. Use the side arrows to scroll through the slide show below to see which treatments are being offered at this time. 
This is a limited time offer, and is on a first-come-first-serve basis. We hope to hear from you soon.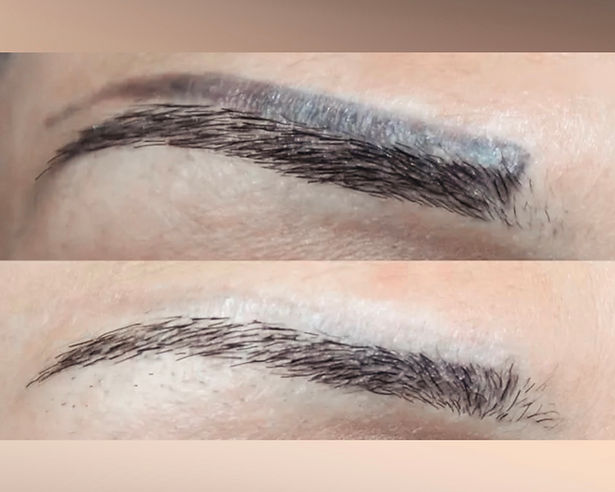 Permanent Makeup Lightening/Removal
We offer a great alternative to laser tattoo removal when it comes to undesirable permanent makeup & small tattoos. Trends change, & having the option to update your look can be a new reality for you. Treatment sessions can range from 2-4 depending on the individual, and we offer this to you at $65 per session. Saving you hundreds!
Plasma Life Wrinkle Reducing
Plasma Lift is a great option for those looking for something besides surgery. Aimed at reducing the appearance of lines and wrinkles by helping to shrink & tighten skin. All without cutting or stitching, and with minimal downtime. Two session are suggested for this treatment at $75 per session
Stretch Marks
Stretch marks are very common, and a result of skin stretching too quickly. Nevertheless, they are something most people want to get rid off. We have treatment specially designed for this purpose. Downtime is minimal and the results are incredible. 1-2 sessions are needed to achieve results and offered here at $75-100 per session depending on size of area.
Scalp Micropigmentation
SMP is a cosmetic tattooing treatment that is intended to help camouflage the appearance of baldness & thinning hair. ​ Treatments are tailored to your specific needs and require 3-4 sessions to complete. ​ For our models we offer this treatment at a rate of $900, with a model release. This is a $4500 value!
It's time to get things moving! Give us a call or fill out our form and lets get the conversation started. We are always happy to chat with you about your needs and schedule a consultation if necessary.